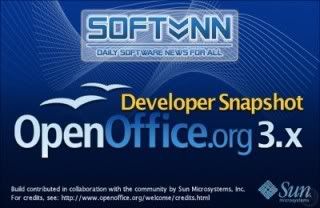 Are you linux user? If yes, of course you not strange with
Open Office
. But many windows user unusual with this program.
Open Office actually similar with Microsoft Office in windows, but it's open source so we can download it FREE. Open Office consist of draw, writer, calc, math, impress, base which have similar function with Microsoft Office.


When we use it first, maybe we will fell confused, but we will general it later. Open Office has less function than Microsoft Office, but we can use it to increase our knowledge, so we can know many kind program which we need to face technology development..